Bitcoin & Cryptocurrencies Price Prediction
Will Bitcoin price hit $100.000? Are we in bullish trend? Is it better to buy Bitcoin, Ethereum or other altcoins?
Getting started with Bitcoin and other cryptocurrency? No idea what's going on?
Bitcoin is a cryptocurrency, a new kind of money, and an innovative payment network. It was invented in 2008 by Satoshi Nakamoto (an unknown person or group of people). Bitcoin uses peer-to-peer technology to operate with no central authority or banks, and it is the first decentralized currency based on blockchain technology.
There are no physical bitcoins. Bitcoin is open-source; its design is public, nobody owns or controls Bitcoin. Bitcoins are created as a reward for a process known as mining.
Bitcoin got very popular and has triggered the launch of hundreds of other cryptocurrencies known as altcoins.
Bitcoin is often referred to as digital gold. It's increasingly attracting investors' interest because it is the most profitable financial asset in the last 10 years.
A cryptocurrency (or "crypto") is a digital currency (digital asset) that can be used to buy goods and services (a medium of exchange). One of the main differences from real money (USD, EUR) is that cryptocurrency uses an online ledger with strong cryptography to secure online transactions. Cryptocurrencies typically use decentralized control, and they work through distributed ledger technology, typically a blockchain. There's no need for an intermediary.
$49,927.00
-1.48%
(24H Vol)


$47,437,251,156.00
$1,691.88
0.700%
(24H Vol)


$30,484,361,644.00
$1.12
-0.81%
(24H Vol)


$3,796,699,845.00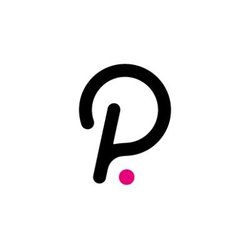 $33.87
-2.11%
(24H Vol)


$1,200,454,892.00
$0.463
-0.78%
(24H Vol)


$2,621,604,643.00
$183.12
-2.18%
(24H Vol)


$5,165,009,023.00
"Bitcoin was the first internet money in the world. Then when you realize that money is the greatest social network of all, Bitcoin is maybe the greatest social network of all also."
– Tyler and Cameron Winklevoss
"I should have bought [bitcoin] eight years ago … I do at this point think bitcoin is a good thing. I am a supporter."
 – Elon Musk
So 1 btc 500k $ within 3years? "if not, I will eat my dick on national television."
 – John McAfee (Twitter status, 2017)
"I think the market is beginning to become more mature. I think in any nascent market you get that volatility and those risks that are associated with it."
 – Goldman Sachs
Bitcoin will increase ten times from here by end of 2022 or early 2023″
 – Tim Draper (27. 12. 2020)
"I don't own any cryptocurrency and I never will."
– Warren Buffett
Cryptocurrency News
The latest breaking news around crypto world
Buy Bitcoin, Ethereum and other cryptocurrencies
Binance is the most popular crypto exchange. They are transparent and charge fair trading fees. Registration is free.